Verde Valley Ambulance Company
Mission Statement:
Verde Valley Ambulance Company will continuously strive to perform our EMS skills to the highest degree of competence for the benefit of the sick and injured patients in our care.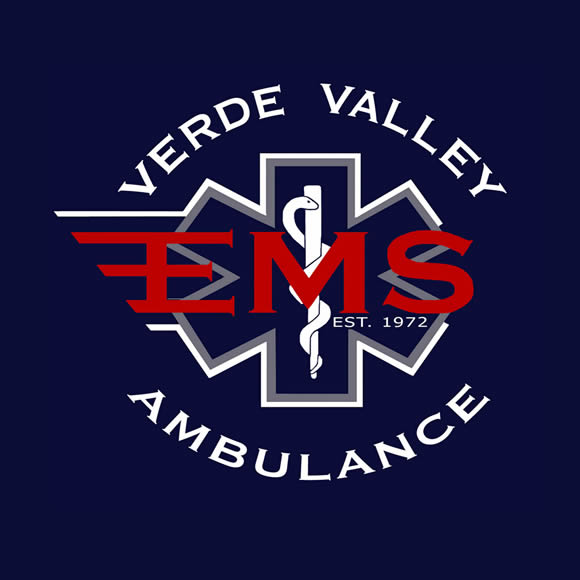 Verde ValleyAmbulance Company, Inc.(VVAC) is a 501-C-3 non-profit corporation that has served the verde valley area since 1971. Verde Valley Ambulance Company works under a CON "Certificate of Necessity" governed by the Department of Health Services Bureau of Emergency Medical Services.
Operating hours are 7 days a week, 24 hours a day. Two full-time ALS/EMS crews are staffed on an A-B-C shift rotation. Each shift consists of a 24 on 48 off rotation.
We have a reserve program that helps to staff our 12 hour "on call" position. This is a 7 day a week, 24 hour a day shift, 7am to 7pm and 7pm to 7am. This shift can be filled by our full-time staff or reserves, it is called our "on call 3rd out" position.Our reserve program consists of 35 employees. These employees are the backfill to the full-time employees and play a valuable part in our interfacility transports and calls.